What Is the Tenantu2019s Right of First Refusal in Baltimore City?
Baltimore City has many laws that govern both landlords and tenants, but some of them even regard the potential sale of the rental property. What is the tenant's right of first refusal in Baltimore City, and what do landlords need to know before attempting to sell their property?
The Tenant's Right of First Refusal
This rule means that, before a landlord decides to sell a property that is currently being rented within Baltimore City, they must first make an offer to the current tenant at a commercially reasonable price. The tenant needs to be allowed the chance to make a deal with the property owner before it is listed or sold to anyone else. The tenant's right of first refusal only applies to residential tenants, so commercial landlords do not need to worry about obeying it.
What Happens if You Don't Follow the Law?
If a landlord does not give the tenant a chance to purchase the property first, they could be charged with a misdemeanor and a fine of up to $500. While that is a serious charge by itself, the problems can intensify if this happens with multiple properties or tenants within the same property. Each failure to comply is considered a separate violation and a separate offense. In other words, the landlord could be fined multiple times and have multiple misdemeanors for a single real estate transaction.
What Else Do Landlords Need to Know About the Right of First Refusal?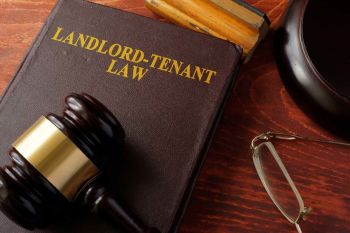 A landlord is considered an owner or anyone entitled to receiving rent payments for a property.
A tenant is considered anyone who is currently living at the property or who has lived at the property in the past six months. Therefore, a past tenant could be entitled to the right of first refusal if they occupied the property within 6 months.
If a tenant was not offered the right of first refusal, they can file a lawsuit against the landlord to enforce the right.
Landlords can comply with this law by first sending a written offer to the tenant via mail (with a return receipt) and another copy to the Baltimore City Department of Housing and Community Development. The tenant has a 30-day window to respond and notify the landlord of their interest in purchasing the property via first-class mail.
Get Legal Help in Maryland with Lebovitz Law
Whether you are searching for an experienced lawyer to assist with your landlord-tenant law case or the right place to assist with your divorce, Lebovitz Law can help. To learn more about how we can assist you, please contact us today.