What Renters and Landlords Should Know About Gregory Smith v. Wakefield
March 20, 2019
One recent decision in the Court of Appeals in Maryland in the Gregory Smith v. Wakefield case is leading to many dismissals throughout the county. Renters and landlords both need to understand what the ruling means for past language in leases and outstanding rent for a residential lease.
The Previous Interpretation of Law
For over three centuries, Maryland law allowed for landlords seeking payment for back rent in a residential lease to bring a case forward before the expiration of a three-year statute of limitations. However, in the past few decades, that law was brought into question due to conflicting interpretations of contract law. Some thought that the statute of limitations could be extended to twelve years by converting a residential lease into a contract under seal. That would turn the lease into something that is a "specialty" and therefore eligible for a twelve-year period of limitations.
The Gregory Smith v. Wakefield Case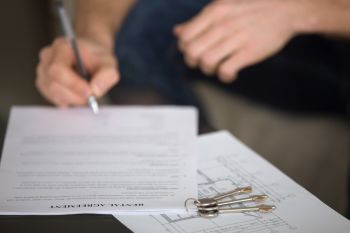 In this important case for renters and landlords, a landlord filed suit in 2015 against a past tenant who failed to pay rent in 2008. The case finally came to trial in late 2018, and Mr. Smith argued that, because the suit was not filed within the three-year statute of limitations for collecting back rent, it was invalid. Wakefield alleged that the lease was instead a "contract under seal," making the statute up to 12 years. The District Court sided with Wakefield. On appeal, the Circuit Court of Baltimore City reached the same conclusion. However, in the decision made in the final ruling, the Court of Appeals of Maryland found that all actions to collect back rent are subject to a three-year period of limitations in accordance with the past three centuries of Maryland law.
What Does This Mean for Renters and Landlords?
This decision now means that all actions to collect back rent for residential leases must be taken within the three-year statute of limitations. If a landlord attempts to include language that converts the residential lease into a contract under seal with a longer statute of limitations, they will be breaking Maryland's landlord-tenant law. The final ruling states that the three-year period is not subject to modification by agreement. If you are a renter with a pending case for back rent that was filed past the statute of limitations, contact Lebovitz Law to learn more about what this ruling means for you.
Helping Renters and Landlords in Maryland
If you're a renter or landlord curious about whether or not you owe or can collect on back rent, we are here to help with your case. Lebovitz Law can assist you in preparing for hearings and other court filings, in addition to exploring whether or not this new precedent will affect your case. To learn more about how we can assist you, please contact us today.