The Baltimore City Laws Governing Airbnb Hosts
April 23, 2020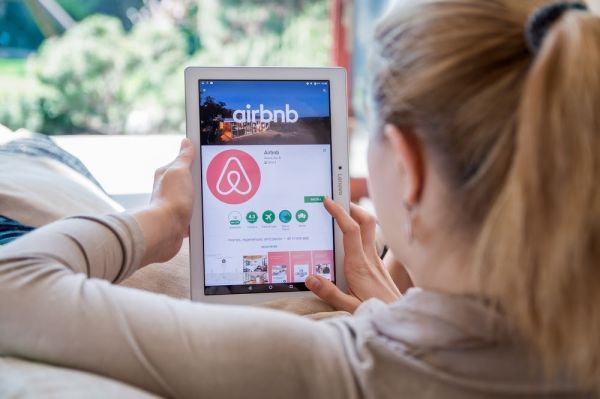 Many homeowners and property owners look to rent out extra rooms and living spaces on Airbnb as a way of bringing in extra income. If you are a Baltimore City property owner, there are additional laws you will need to abide by to ensure that you do not get in any legal trouble. What are the Baltimore City laws that Airbnb hosts must follow?
Short-Term Rentals (STRs) and STR Platforms According to Baltimore City Laws
Baltimore City became one of the many Maryland jurisdictions with specific laws governing short-term rentals and short-term rental platforms in 2019. Airbnb, FlipKey, VRBO and other STR platforms are great ways to find affordable places to stay or get extra spending money. However, they also provide landlords and property owners with ways to take advantage of short-term renters. As a result, these Baltimore City laws aim to protect both hosts and renters.
Baltimore City Bill 18-0189
The primary Baltimore City Laws governing STRs and STR platforms are found in Baltimore City Bill 18-0189, which was signed into law on January 28, 2019. According to the law:
STR hosts can only list their primary residence on platforms, not other properties they are effectively trying to turn into hotels.

One unit in Baltimore City can be grandfathered in by individuals who meet specific criteria and who already owned and operated the STR before December 31, 2018.

Every host must be licensed by the City of Baltimore and pay $200 to renew it bi-annually. The license also grants the City the ability to issue fines up to $500 for violations and suspend or revoke licenses.

STR hosts must follow city laws to operate. In short, the unit being rented must comply with all city building and fire codes, the host must track rentals and they must be registered with the state to collect state sales tax. Hosts must also display their license numbers in listings advertising the rental.

STR platforms cannot collect fees for any rooms that are booked with unlicensed hosts, and they could face fines up to $1,000 from the City of Baltimore for doing so for each infraction.

STR platforms need to collect and remit any applicable hotel taxes and keep records of doing so, including a list of all Baltimore City properties on the platform and the number of nights each was used and the fees charged for each rental.
It's important to note that the law defines a short-term rental as one with a guest who stays for 90 consecutive nights or less. As a result, it can impact landlords who rent properties on a month-to-month basis outside of platforms like Airbnb.
Get Help with Your Airbnb in Baltimore City with Lebovitz Law
Whether you are the owner of a property you want to rent on Airbnb in Baltimore City or concerned that a property you stayed at was breaking the law, Lebovitz Law can help. To learn more about how we can assist you, please contact us today.