Should You Accept Section 8 Vouchers? Pros and Cons for Landlords
Feb. 28, 2019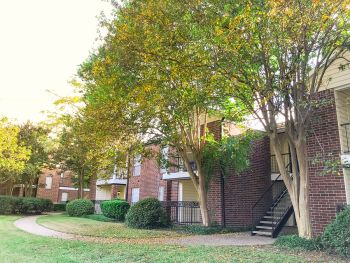 While landlords in Maryland have found The Housing Choice Voucher Program, also known as Section 8, to be a valuable option for attracting reliable tenants and filling unoccupied units there are pitfalls that landlords should be aware of.
How Section 8 Works
Section 8 is a federal subsidy funded by the US Department of Housing and Urban Development (HUD) to provide housing assistance to very low-income families, the elderly and the disabled. The program is administered in Maryland by the Maryland Department of Housing and Community Development and by local housing authorities in each county.
Only families or individuals who earn 50 percent or less of the area median income are eligible for Section 8 housing. The program is designed so that the tenant pays approximately one-third of their monthly household adjusted income towards rent. The local housing authority pays the remainder of the rent directly to the landlord.
Benefits for Landlords
The program benefits landlords because the monthly rent payment from the local housing authority is guaranteed; the landlord does not have to worry about receiving payments on time every month. Section 8 tenants also tend to be reliable since failure to pay their portion of the rent can cause them to lose their housing voucher.
Pitfalls of Accepting Section 8
While accepting Section 8 vouchers is often a huge benefit to landlords, there are some disadvantages to be aware of. First, annual inspections by the local Public Housing Authorities can be time consuming and expensive. It is not unusual for properties to fail an inspection. If this happens, the landlord is required to fix any items that the inspector identifies and schedule a second inspection to confirm the repairs have been made.
Additionally, accepting Section 8 vouchers may discourage non-section 8 tenants from renting in the building. The best way to make sure inspections go smoothly and avoid the negative perception by other tenants is to keep the property well maintained and clean.
Finally, Section 8 payments are not made until the tenant moves in and security deposits are not covered. Landlords sometimes must wait three to four months to receive the first months' payment due to a backlog at the housing agencies.
To learn about federal and local housing assistance programs in Maryland, give us a call at Lebovitz Law. Contact us today.