Moving as A Custodial Parent in Maryland
Oct. 27, 2021
Can You Move as A Custodial Parent?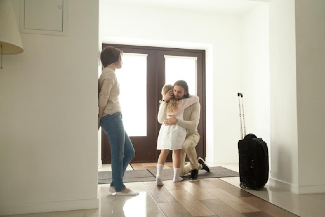 Following your divorce, you may want to move to a new town or even a new state— and if you have custody of your children, you'll obviously want to bring them with you. Is this possible? The short answer is yes; the long answer is a bit more complicated, and typically involves the courts.
Except in extreme circumstances of abuse, notice of your intent to move must be served to your children's non-custodial parent or the court, or both at least 90 days prior to the proposed move. This applies regardless whether you are staying in Maryland or moving elsewhere. Once filed, the non-custodial parent has a right to file a petition contesting the relocation, in which case the court will schedule a hearing. Whether you are the custodial or non-custodial parent, it would be smart to hire a trusted attorney, like the attorneys at Lebovitz Law, LLC, to help you through this process.
Who Can Approve or Deny Your Move?
As with any major adjustments to a custody agreement, the court must consider many factors before agreeing to the custodial parent's move. The judge will review the child's age and health, the fitness of each parent to have custody, the character and reputation of both parents, and the child's preference. The court may also consider how the proposed move will affect visitation, and the material and/or financial opportunities the relocation may provide.
Whether or not the non-custodial parent agrees to the move is also important. If both parents can agree that the new arrangement is in the children's best interests and consent to the move, it may help convince the judge to approve it. If the custodial parent plans to move out of state, both parents must sign what's called a "stipulation and consent agreement", which the judge may also sign to turn the agreement into a court order.
Get Help from The Trusted Attorneys at Lebovitz Law, LLC
Whether you are searching for an experienced lawyer to assist with your divorce, negotiating child support in Maryland or other issues, The attorneys at Lebovitz Law, LLC can help. To learn more about how we can assist you, please contact us today.