Legal Considerations for Landlords During the COVID-19 Pandemic
Oct. 14, 2020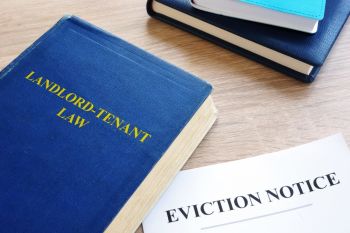 Landlords and tenants alike have both faced unprecedented challenges as a result of the COVID-19 pandemic. Tenants with stable jobs suddenly found themselves without income and unable to pay rent. Landlords with great tenants who always paid on time also found themselves without rent payments and unable to keep up with their bills. What do you need to know about the legal considerations landlords must make during the COVID-19 pandemic?
Be Prepared for Delays
While there are some restrictions on evictions that are a direct result of the COVID-19 pandemic, courts are currently open and processing eviction cases related to tenant holding over, breach of lease and wrongful detainer cases. You can also file failure to pay rent cases. However, the courts have massive backlogs that are complicating the process for a speedy resolution. Normally, wrongful detainer cases can have a hearing scheduled within 30 days of the filing date. Currently, that wait time has climbed up to 5 months. Be prepared for delays when filing and work with your lawyer at Lebovitz Law to file your case as quickly as possible.
Follow the Law
Maryland's eviction ban has ended as of July 25, 2020, which means that you can now proceed with doing so. However, you should know that the federal CARES Act, the CDC Agency Order and the Executive Order of the Maryland Governor may impact failure to pay rent cases. For more information on the CARES Act and the CDC Agency Order that could determine whether or not you can proceed, please visit the Maryland Courts website here.
The CDC order is detailed here and states that landlords cannot evict tenants before December 31, 2020, if the tenant offers a declaration that they meet certain conditions, including:
They have made their best efforts to receive government rental assistance

They earn less than $99,000 (or $198,000 for joint filers)

They have made their best efforts to make on-time partial rent payments

They have lost income, wages, work, or experienced extraordinary healthcare expenses during the pandemic

They will be homeless or need to move in with others in overcrowded conditions if they are evicted
Tenants can use this declaration as a defense to any failure to pay rent case until December 31, 2020, and you can read more from the CDC here.
Understand Eviction Rules During the COVID-19 Pandemic in Maryland with Lebovitz Law
Whether you are searching for an experienced lawyer to assist with your landlord-tenant law case or the right place to assist with your divorce, Lebovitz Law can help. To learn more about how we can assist you, please contact us today by phone.