Get Legal Support During Your Divorce
Dec. 7, 2021
Get Legal Support During Your Divorce
Retain an Experienced Divorce Attorney in Towson, MD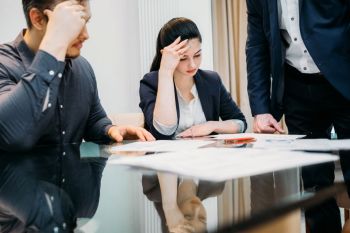 Emotions run high during the divorce process, and sometimes you need a qualified divorce attorney to keep you level-headed. You're tasked with making very difficult decisions about your family's future. Lebovitz Law LLC is here to help.
I am a divorce and domestic abuse attorney in Towson, Maryland, with decades of experience. You can rely on me for guidance as you prepare to divide your assets or settle a child support dispute. I also offer domestic abuse legal help and domestic violence legal services. Set up a consultation today in Towson. I serve clients in Baltimore County and beyond, including York, Pennsylvania.
What Should You Do to Get Started?
Get the Guidance You Need to Move Forward
I understand the laws around divorce in the state of Maryland. Under Maryland law, you can file for divorce by mutual consent. Here is what that means for you:
You can get an uncontested divorce in less than a year.

You do not have to be separated during the divorce proceedings.

This process can keep the household cost of divorce lower.
You only want what's best for your family, but it's hard to see what's actually right for them when you're embroiled in a messy dispute. Trust me to guide you through. I'll stand by you as you fight to protect what matters most. Call my office in Towson, MD, now to discuss filing for divorce. You can also set up a consultation using the contact form below. I am proud to serve clients throughout the state of Maryland, as well as those in York, Pennsylvania. Don't wait to get the fresh start you deserve. Reach out now to learn more about the process of filing for divorce.